Laboratory
Diaswiss instruments offer state-of-the art solutions for almost any laboratory application enabling users to work efficiently both from a technical and an economic perspective. Development and manufacturing of our laboratory instruments follows the strictest quality standards using the latest manufacturing technologies.
The technical specifications of the instruments in terms of cutting geometries, crosscuts or diamond coatings are strictly driven by the technical application needs. Intelligent design of the working parts reduces the need for frequent instrument change. We are confident that this will help you deliver outstanding results in your daily work.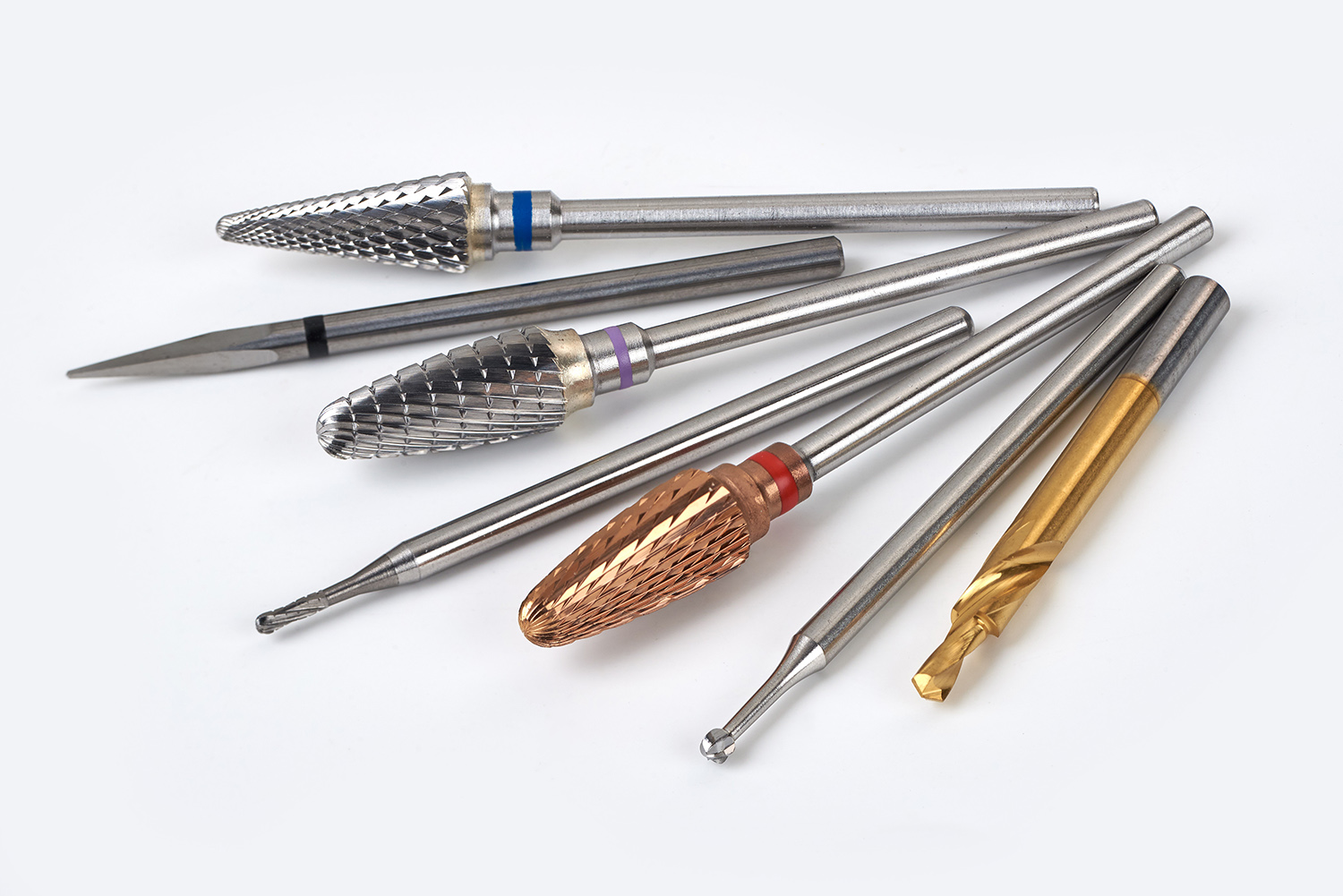 Diaswiss carbide instruments leave nothing to be desired in terms of durability, cutting efficiency as well as surface quality. In addition to simple and cross-cut designs, Diaswiss offers a range of innovative cuts for specific materials and applications. The manufacturing process of these instruments is characterised by special quality features, which directly benefit the user. This includes the complex carbide soldering process, during which the shank is inserted into the carbide head, resulting in significantly greater stability, reduced risk of breakage and exemplary running smoothness.
The Diaswiss range of electroplated diamonds consists of tools for various applications, specifically ceramics. We source specially selected natural diamonds to ensure maximum cutting power. Our diamonds are multi-layered and individually embedded to provide a superior cutting experience. Although this production process is complex, we deem it necessary in order to produce consistent quality which exceeds your expectations.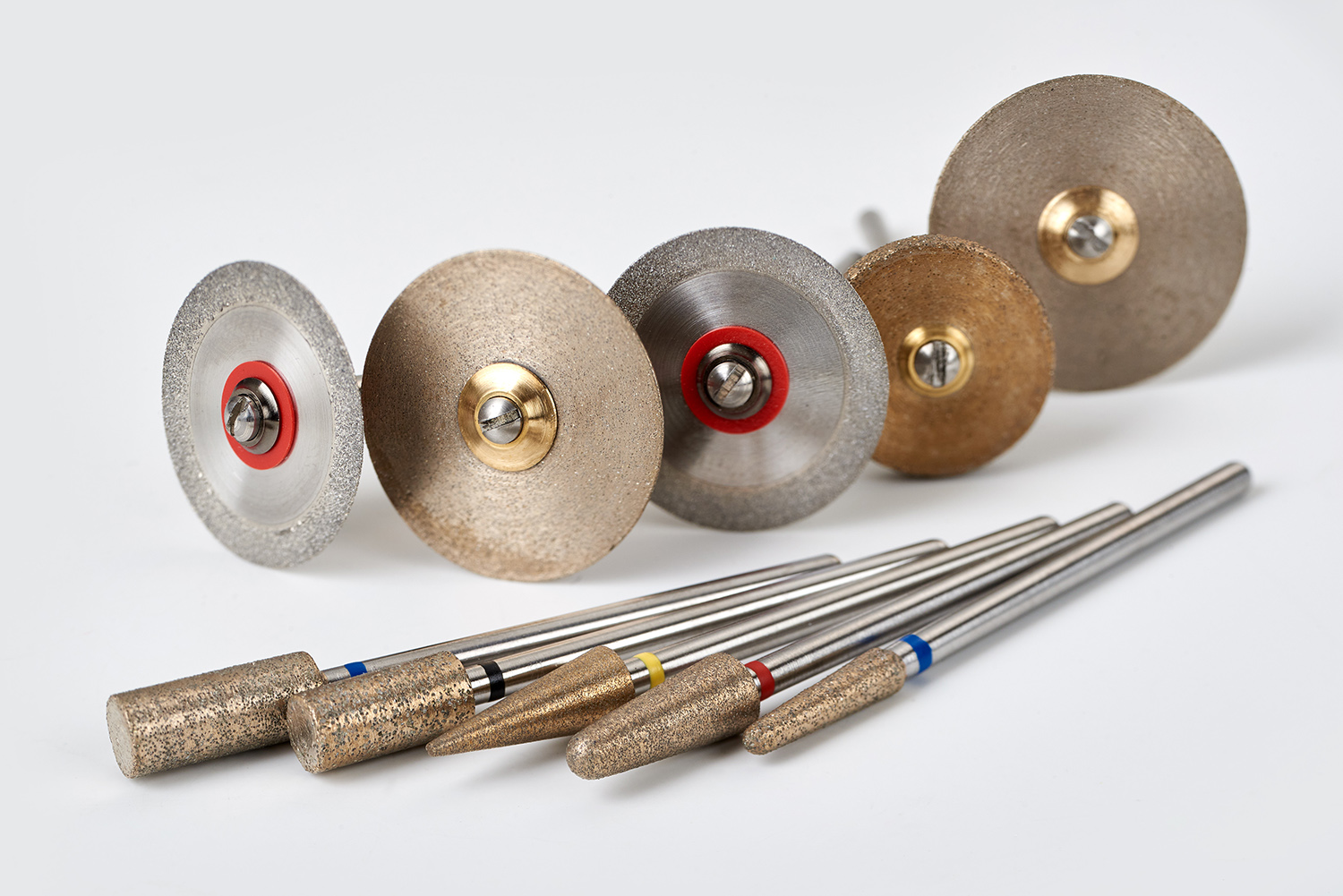 The 'Diamass' range comprises several particularly powerful sintered diamonds with coarse and extra-coarse diamond grit, as well as a broad selection of instruments in fine and superfine grit. In conjunction with a high diamond concentration which is progressively exposed throughout the grinding process, the specially developed metal bond results in significantly improved tool life and cutting power.
The implementation of sintered diamonds is particularly recommended in regards to non-precious metals, specifically partial frameworks (extra coarse to fine), as well as ceramics (fine to superfine).
Sintered diamond instruments
Diaswiss' range of discs includes diamond discs for ceramics, plaster cutting discs, and separating discs for metals. Distinctive disc strengths and perforated designs enhance the product line. The high-quality manufacturing process ensures exceptionally smooth running and longevity.
Diaswiss offers a range of innovative tools for working zirconia within hydro air carvers for both hand piece and parallel milling. Diazircon tools allow straightforward and constructive working of zirconia, in many cases without the need for water cooling if handled correctly. Due to the porosity of the bonding and the selection of the diamond grit, heat generation is kept to a minimum. Alongside coarse grit instruments for rapid trimming, we offer medium grit instruments (for abrasion und pre-polishing), as well as fine grit polishers.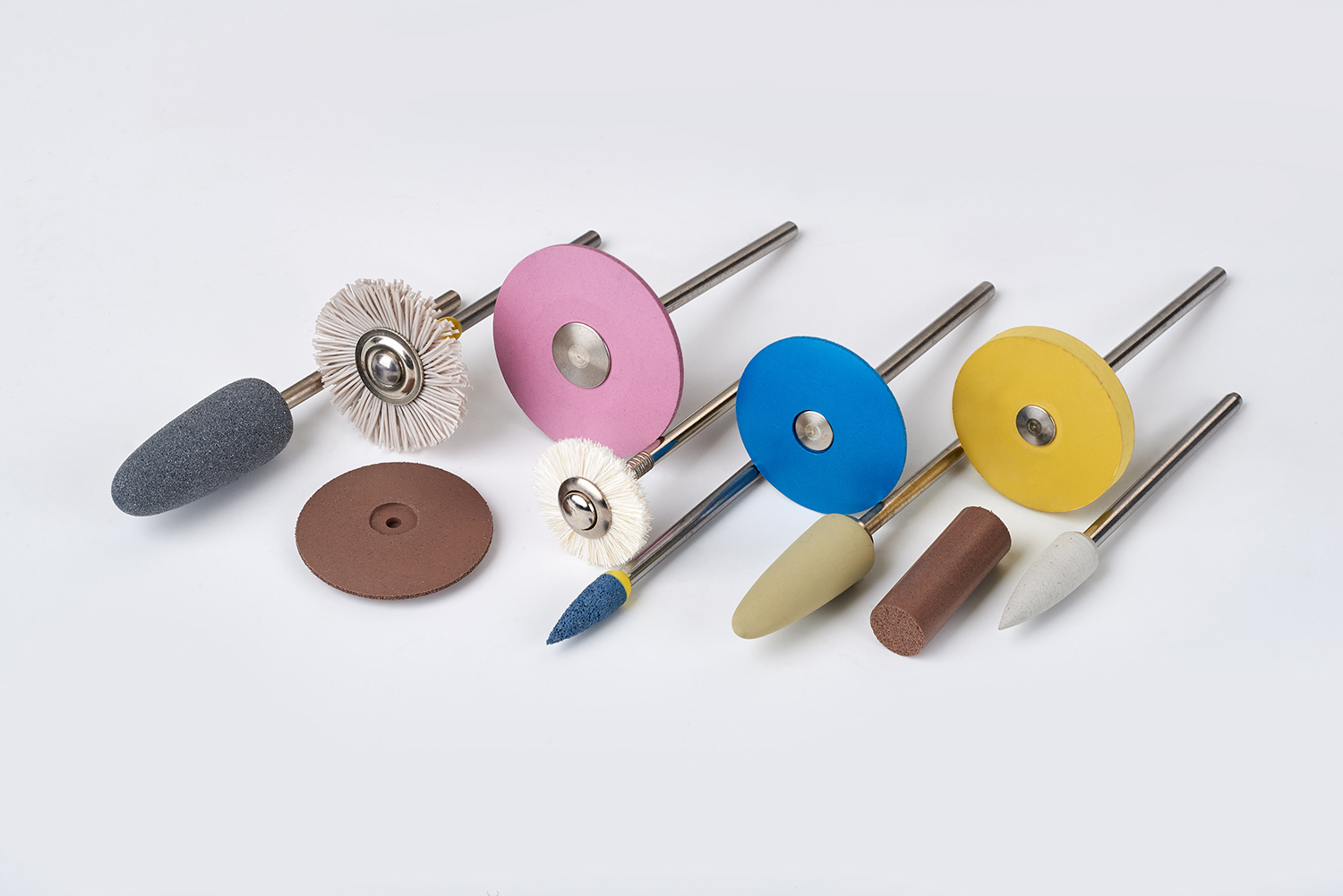 Diaswiss offers an assortment of polishers that you can use to work on ceramics, partial dentures, metal, as well as acrylics and titanium. Our range of polishers will allow you to obtain a perfect and high gloss finish of the worked surfaces
For Metal / Crowns & Bridges
Diabrush / Diafelt / Diagoat / Diafleece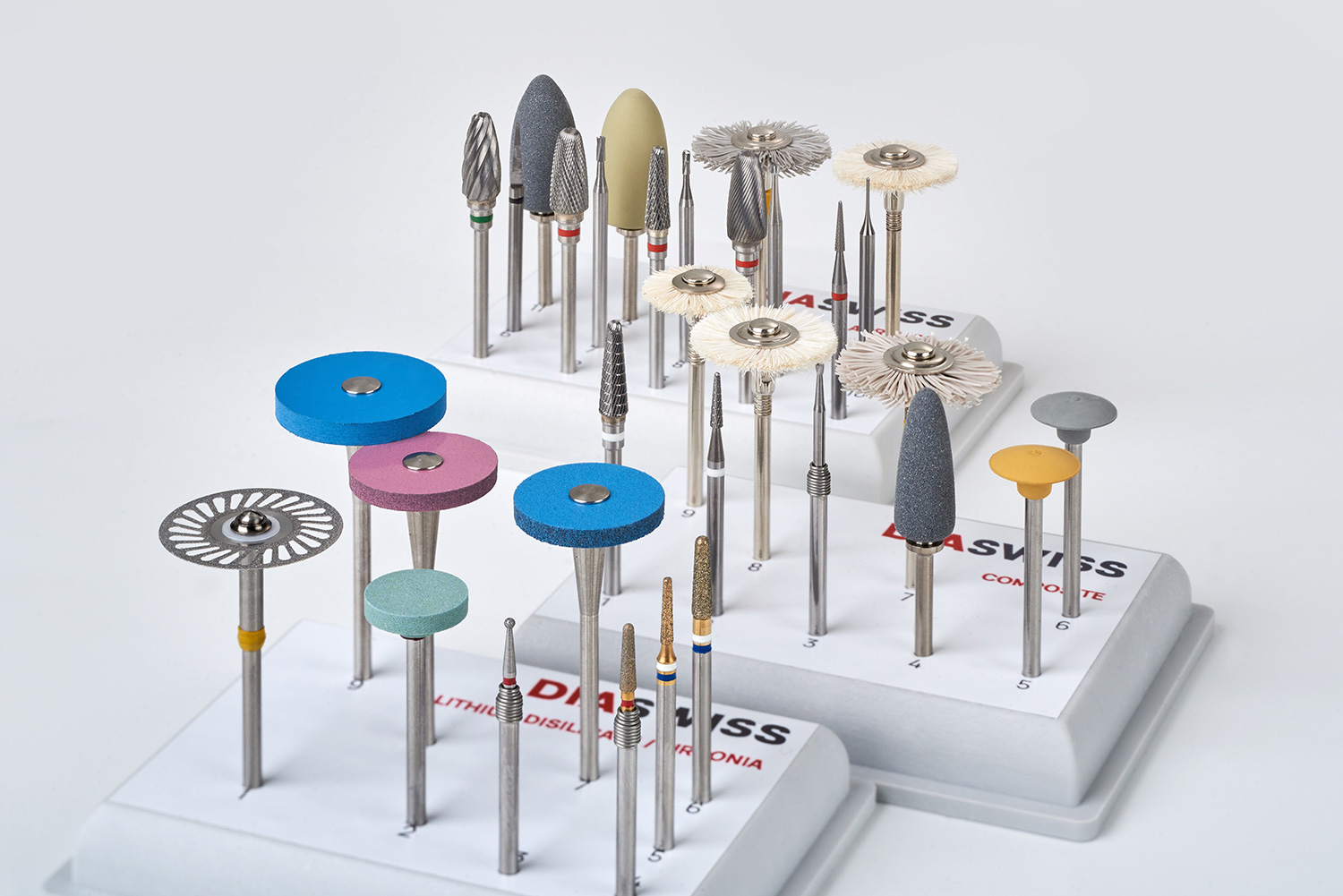 Our full range of Diaswiss kits: Model Preparation Kit, Lithium disilicate / Zirconia Kit, Composite Kit, Acrylics Kit, Precious alloys Kit, Non-precious alloys Kit, Ceramics Kit, and Partial framework Kit. Our range of accessories comprises bur blocks with 24, 48, and 72 holes for HP instruments.
Catalogue (PDF)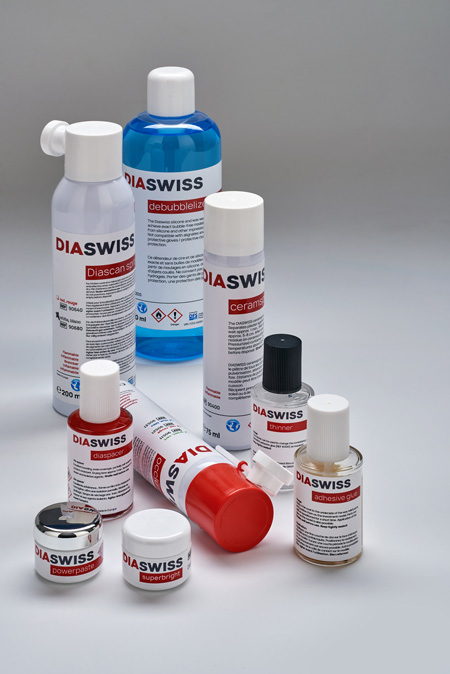 We offer a wide range of consumables for the dental laboratory. Diaspacer, available in several colours in 25ml bottles. Debubblelizer, wax and silicone expander for a perfect and bubble-free reproduction of your models. Silicone spray, Ceramspray is a silicone-free separation spray. Occlusion spray for locating contact points. Diascan spray, an extremely fine spray for the preparation of scanning surfaces.
Miscallaneous (Debubblelizer / Silicone Spray / Adhesiv Glue / Ceramspray)